Old Church in Cowan, Manitoba
Not all of the Mothers in my family tree are mine. Some belong instead, in the line of my children's heritage. Such is the case of Nellie Kendrat Mandiburr.
Half of my youngest childs roots are not in America, instead they lead back to Canada and to the Russian Ukraine, via Poland, beyond that.
Nellie Kendrat was born in 1911 in the little town of Cowan, Manitoba and is my daughters Great Grandmother.
Her father was Wasyl Kendrat who was born in December of 1868 in Galecia, Austria. I found his name on a ships manifest from Hamburg, Germany. He had settled in by 1901 and is in Manitoba in the census of that year.
Name
Wasyl Kendrat
Gender
Male
Marital Status
Married
Age
44
Est. Birth Year
1872
Birthplace
Galecia
Home in 1916
Manitoba
Racial or Tribal Origin
Ukranian
Spouse's Name
Mary Kendrat
There were two wave of Ukranian immigrants to Canada, with the first begining in 1891with 2 men from Galicia in the Austro- Hungarian province and followed by thousands until WWI. The second wave did not begin until after WWII. During WWI, Ukranians from Galicia were classified as enemy aliens by the Government of Canada and many were interned in camps, their schools closed and their press restricted. I don't believe this happened to Wasyl and his family.
Wasyl would change his name to the anglicized "William". He had married to Maria Oxenkiwchuk Exsentichuk, who changed her name to "Mary". The surname Kindrit, only changed to Kendrat.
Maria was born in Schkochee, Ukraine. She died in 1963 in Arran, Saskatchwan and is buried there.
When Wasyl and Maria arrived, they were the parents of infant twin boys, Denils and Danylo, born in 1899. Denils would become Dennis and Danylo would become Daniel.
The twins would be followed by the birth of 5 beautiful daughters:
1906: Paulina
1907: Letty
1910: Kastara
1911: Nellie
1915: Juslynn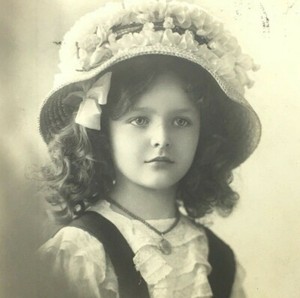 Nellie would grow up in Manitoba. Somewhere in the late 1920's, she would meet one Iwan Mandiburr.
Iwan Mandiburr traveld quite a bit before he met Nellie.
Lovan, Poland
He was born in 1899 in Lovan Poland. In 1927, he had made his way to Liverpool, in England. He departed Liverpool on March 19 of that year and arrived in Halifax, Nova Scotia on March 26. He made his way across Canada and somehow met and married Nellie by 1929.
All of their children were born in Canada. Iwan also Anglicized his name to William and shortened his surname to Mandy. My husband remembers his grandfather being a rosy-cheeked man with startling blue eyes who would've made the perfect Santa.
Seven children were born to William (Iwan) and Nellie:
1930 Mary
1933 Helen
1935 Walter
1937 Adam
1939 Sylvia
1940 Billie
1942 Olga
Helen is my daughter's grandmother and has since gained her American citizenship. She is still living, as are most of her siblings. Ukranians are known for their sturdiness and longetivity. Generations of living high in a mountaineous region developed certain physical traits that have carried from them to my husband, daughter and her two children. They are lean, but muscular, strong for their size, with large lungs and large hearts. At 65, my husband can out work people in their 30's and still has a body-builders physique. His 87 year old mother worked well into her 80's and was stopped only by two devastating car accidents, neither her fault, two years in a row. Three weeks after a doctor wondered about whether she would walk again, she was out doing her own grocery shopping. She gardens an mows and cooks some of the most amazing dishes.
My husband as a toddler
Helen would marry and airman and her children were born all over the world. Among the places they lived was Japan, Germany, Hawaii, New Mexico and Colorado. My husband considers Colorado home. He spent his formative years there.
Her brother Adam was a lumberjack and a mink farmer, a mountain of a man who looked like a mountain man, over 6 foot five with long hair like a viking and a fearsome beard to match, all with those startling blue eyes.
Nellie's Ukrainian family had escaped poverty and war to give their children a better future. I believe they achieved that.
Titled:'Poverty in Galicia
William Mandy, originally Iwan Mandiburr, died on July 11, 1868, in Murrayville, British Columbia, Canada. Below is his obituary.
Langley Advance


Langley, British Columbia, Canada
18 Jul 1968, Thu • Page 16
Nellie outlived her husband by 25 years. She spent some time in America and even applied for a Visa, but was denied and sent back to Canada, reason unknown.
Helen would give birth to 4 blonde haired children with startling blue eyes. My daughter is her only grandchild, and inherited my dominate brown eyes, but her daughter would inherit the blue.
Nellie Kindrat Mandy
BIRTH

Manitoba, Canada

DEATH

2 Mar 1993 (aged 81)

Langley, Greater Vancouver Regional District, British Columbia, Canada

BURIAL

Surrey

,

Greater Vancouver Regional District

,

British Columbia

,

Canada