I'm still trying to discover more of the early life of John F. Capron. He was
not
John Foster Capron, who served in the Civil War and seemed to remain in New Hampshire. That much I have determined. In this quest, I have discovered a very interesting fact, that I believe, amazingly, is still our John F. Capron, simply because he disappears from one area and reappears in another, and the time frames work in sequence. There are no overlaps.
What I would really like to find out is where he was in 1830, or what household he may have been in. 1831 is the year of his first appearance in the court records of Davidson County, North Carolina. He is suing for debts owed against a William K Smith and a Timothy Chamberlain. The ad does mention that William K Smith does not or no longer lives in the county. Attempting to discover who these two men were have proven unfruitful. William K Smith is too common of a name to claim with any accuracy, but one does appear in Davidson County in the nearest census, which would have be the 1830 census. Two Timothy Chamberlains
do
show up in the 1830 census, but one is in Spotsylvania County, Virginia and the other in Camden, North Carolina.
There
is
a William Smith, no middle initial, in Davidson County in 1830, so that could possibly be the William K. Smith in debt to John F. Capron in 1831.
Name:

William

Smith

Home in 1830 (City, County, State):
Davidson, North Carolina
Free White Persons - Males - Under 5:
2
Free White Persons - Males - 20 thru 29:
1
Free White Persons - Females - 20 thru 29:
1
Free White Persons - Under 20:
2
Free White Persons - 20 thru 49:
2
Total Free White Persons:
4
Total - All Persons (Free White, Slaves, Free Colored):
4
With no real luck there, I turned to the names of the men mentioned, whose property adjoined that of Mr. Smith. One of them was a Johnson, Clinton Johnson, a carriage maker, born about 1798. It could be of some consequence that John F. Capron's first wife was a Johnson or Johnston. Did he meet her in Alabama or did he travel with members of her family from NC to Alabama and marry her there?
A "statement of significance" concerning historical houses in Davidson County lists "
The Shadrach Lambeth House"
, which is located "east of Thomasville in the northeast corner of Davidson County, where Randolph, Guilford and Davidson Counties intersect". This area near Thomasville is the same area of the county, known as "Imbley", where the Grimes family was settled, particularly Sally Grimes and her children, the mother of John F. Caprons oldest know child, Rosanna. The other "neighbor" of William K Smith was an Imbler, which I will delve into shortly.
From the nc.edu site, and excellent article on many of the founding families of this area of Davidson County. Mentioned is the Grimes family, along with Sheriff Kennedy, who is mentioned often in the same court dates of John F. Caprons appearances. A branch of this same Kennedy family had migrated prior to this date into Stanly County. Also mentioned are the Moffitts, who had connections with the Winfield family. Were either of these families known to or by John F. Capron at this time?
http://ils.unc.edu/nclibs/davidson/beftvl.htm
The Lambeth house is described as being built for "
either Clinton Johnson, a local coachmaker or Shadrach Lambeth, a prosperous farmer and physcian."
The 1850 census describes Johnson as a coachmaker, so we have our first "adjoiner" in the proper location.
The other 'adjoiner', John Imbler, came from a family I've not discovered a great deal on, except for the fact that they were Germans who immigrated from Pennsylvania by the mid to late 1700's to "Rowan" County, which may have in the part of Rowan, that became Davidson, in the area of Davidson County that by the mid 1800's, became known as "Imbley" for this family. The name of Imbler was also spelled Embler and probably evolved by 'country folk mispronounciation' into Imbley.
Grimes Mill
The community of Imbley was in and later became known as the township of Conrad Hill and was a mining area. As the family of John F. Capron's daughter and her mother Sarah "Sally" Grimes Sullivan, all settled and lived in this exact area, it is not a stretch to assume that most likely, this is the area of Davidson County, John F. Capron lived in while in Davidson County during the 1830's. It was located east of Lexington and just south of Thomasville and north of Denton and Silver Hill Township.
The Conrad Hill area was concerned with mining and John F. Capron himself seems concerned with mining himself as he was first in this area, then later followed the miners west to California during the 1849 Gold Rush, although he is listed in the San Francisco 1850 City Directory as a carpenter. His ending days after marrying Julia Howell was spent near Bilesville in Stanly County, which was also a mining district during the time he lived there. He held a noticeable interest in mining.
What bothers me is the fact that to have had someone indebted to him enough to have undertaken the time consuming task of suing for this individuals resources and to have had the time to develop a relationship with Sally Grimes long enough to have impregnated her and fathered a child born in 1831, he should have also been in the area by 1830. As he is not in the 1830 census of Rowan or Davidson County that I can find, he would have had to have been boarding within the household of a Head of Household.
Conrad Hill Mine Information
Did he arrive to the area with family or friends from New Hampshire? Who was John connected to in Davidson County? And then, why, apparently, did he remove to South Carolina (most likely) and then Alabama?
The last court entry for John F. Capron in Davidson County is shown as:
Friday morning February 1835

Clerk's office vs John F. Capron
In this case on motion, it is ordered by the court that the sheriff have leave to make his return on said executions as last term.
He does not reappear until his marriage to Matilda C. Johnson in 1839 in Sumter County, Alabama. Did he leave Davidson in 1835 and join the military in South Carolina by 1836? I believe so. There is not another possible Capron who was lingering in South Carolina traceable in this time. The "F" corroborates it. Lt. John F. Capron must be
our
John F. Capron. So after 1835, he drifted south to South Carolina, possibly following another mining interest or growing town.
Fold3 contains his military record as a South Carolina Volunteer. He served in the Indian Wars under Andy Jackson. His service year being 1836 and this earned him a piece of property, in apparently, Sumter County, Alabama.
John F Capron

1
Edit
Other Service 1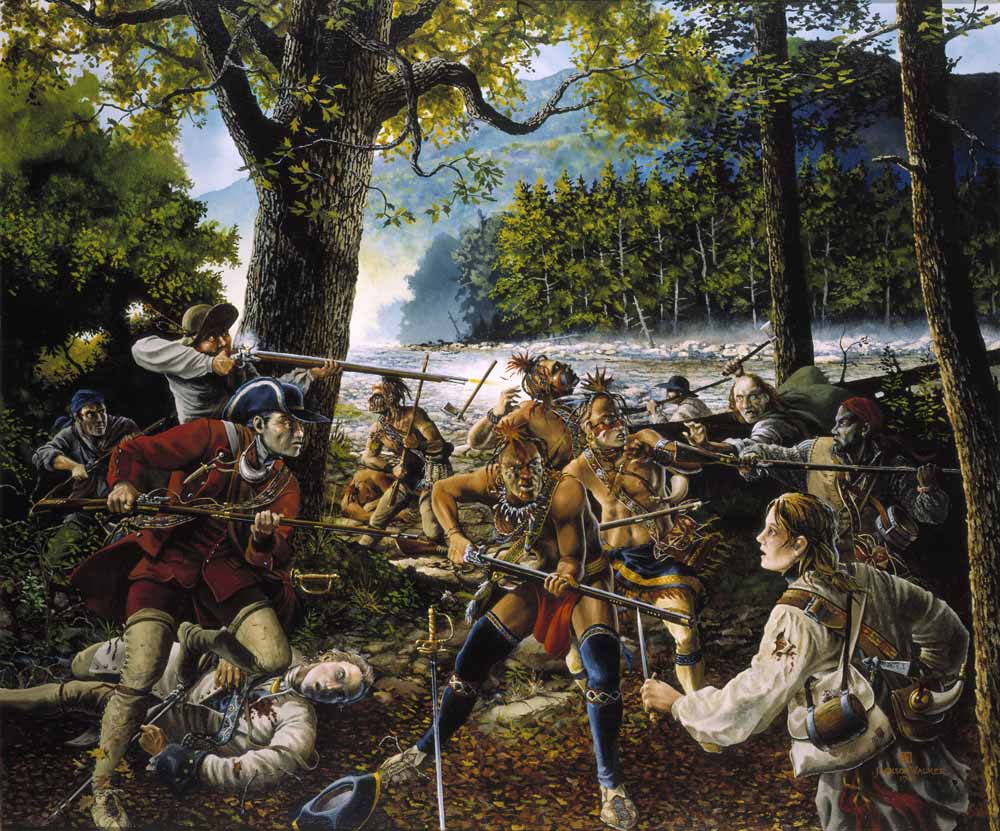 "Twenty Brave Men"
By Jackson Walker
Hampshire County, West Virginia, Spring 1756
National Guard Heritage Series
General D J Clinch mentions him in a report as a Leut. Capron:
After the war, was his settlement in Alabama singular or arbitrary or did he follow family, perhaps in-laws.
The area around Thomasville, in North Carolina, was heavily settled with Johnsons, along with Emblers, Becks, Hedricks, Grimes and Burkharts. Could John F. Capron have migrated south along with the family of his future wife Matilda, who he would marry in Alabama and who would sadly pass away in San Francisco?
Obviously, I have much more to discover about this interesting gent.
| | |
| --- | --- |
| Name: | Matilda C. Johnston |
| Gender: | Female |
| Marriage Date: | 30 Sep 1839 |
| Marriage Place: | , Sumter, Alabama |
| Spouse: | John F. Capron |
| FHL Film Number: | 1293884 |
| | |
| --- | --- |
| Name: | Mathilda Capron |
| Age at Death: | 30 |
| Birth Place: | Warsaw Alabama |
| Death Date: | abt 1851 |
| Burial Date: | 20 May 1851 |
| Burial Place: | San Francisco, San Francisco, California |
| Funeral Home: | N. Gray & Co. Funeral Records |
| Funeral Place: | San Francisco, San Francisco, California |
| Record Type: | Index |
| Source Reference: | 1850-1854 |