When researching the Smith and Bunnel families of the East Montgomery and West Moore County, North Carolina line, I found out that like every family of that era, at some point, especially were my Grandma would call, "out in the sticks", had one, if not more, significant tragedy. The Smiths and Bunnels were no exception.
I love reading the old newspapers articles, because they were not politically correct and no-holds-barred. They told it like they saw it and didn't care whom they embarrassed or insulted. How they saw it, however, was colored by the tones and mores of the era, which has drastically evolved over the last century, so one must look at the story from the views of the times that they came from and not judge them by todays standards. As they say, "it is what it is", it is also, "it is what it was".
This post is full of many newspaper articles, so I can basically just present them and let the story tell itself. Although its the story of a murder, the ending is just as shocking, to myself at any rate. The people mentioned within, I had just read about in documents, that don't really give much in the way of personality to the individuals recounted. Thank Goodness for these old articles. They really put flesh on the bone.
CLIPPED FROM
The Dispatch


Lexington, North Carolina23 Jan 1907, Wed • Page 1
So there lies the beginning of the story. An old man was murdered. He was really just 60, but I suppose that is old enough, especially in days where so many died young of things we rarely see this day and time, or can treat with a chance of survival.
In this story you will hear Milt and Malc and Duck and such, referring to the names people were known by. The full name of the murder victim was John Milton Bunnel. He is referenced in my last post, "It All Started With John Smith". There's a good chance this Milt Bunnel was related to me.
It Started with Joseph Smith
John Milton Bunnel, born about 1847, was the oldest son of Thomas Bunnel and wife, Sarah Smith Bunnel. He was the grandson of Asa Bunnel of Connecticutt who migrated to the Montgomery County Sandhills and his wife Martha Ann Smith, and Joseph Smith and wife, Martha"Patsy" McCaskill Smith.
| | |
| --- | --- |
| Name: | John Bunnel |
| Age in 1870: | 22 |
| Birth Year: | abt 1848 |
| Birthplace: | North Carolina |
| Dwelling Number: | 19 |
| Home in 1870: | Hollings Worth, Montgomery, North Carolina |
| Race: | White |
| Gender: | Male |
| Post Office: | Sulphur Springs |
| Occupation: | Field Laborer |
| Cannot Read: | Y |
| Cannot Write: | Y |
| Male Citizen over 21: | Y |
| Household Members: | |
John is seen with his parents at age 3 and 13, but set out on his own fairly early, working as farm labor for neighbors and relatives. The above census record was a transcription error, the children were Cagles, not Bunnels.
John eventually married, at age 31, to Fannie Talbert, in Cumberland County. One would think if a man went all the way to Cumberland County for a wife, she would be fresh blood, but Oh No! Fannie Talbert was the daughter of John Nixon Talbert and his wife, Mary Ann Bunnel Talbert. Mary Ann Bunnel Talbert was none other than the sister of John Milton Bunnel's father, Thomas Bunnel. So he traveled down to Cumberland to marry his first cousin.
Name:

John Bunnell

Age:
37
Birth Date:
Abt 1843
Birthplace:
North Carolina
Home in 1880:
Williamson, Richmond, North Carolina, USA
Dwelling Number:
219
Race:
White
Gender:
Male
Relation to Head of House:
Self

(Head)

Marital status:
Married
Spouse's name:
Fannie Bunnell
Father's Birthplace:
North Carolina
Mother's Birthplace:
North Carolina
Occupation:
Laborer
Months Not Employed:
3
Neighbors:
Household Members:
Historic photo of the Inn at Star
Two years after he married Fannie, Milton Bunnel was found working as a laborer. He had taken her down to the community of Williamson in Richmond County, near Mark's Creek and just above Laurenburg. A good distance from her people and a good distance from his own people.
Whenever I learn about ones of these figures of the past, something strange happens, I can envision them in my minds eye. It's sort of like reading a book and imaging the charactors. These are real people, however, and I feel like they reveal themselves to me, almost like an author has their own visual image of the characters they write about, that they try to paint a portrait of with words for their readers .
When I allow myself to feel the spirit of Milton, a feel a sad man, a tired man. He's worked hard and been frugal, but after bearing 6 decades of gravity, he's bent and worn. He's always been a thin, wan man and not one pleasant to look at, a drawn, bugged look consistent on his face, even in youth. He tried hard to find love, and once he though he had, in a probably arranged marriage, with a young cousin, it was short-lived as she couldn't be faithful. I envision Fannie as wild-spirited and pouty, short and feisty with a wop-sided dark bun crowning her head. So rebelious, her parents in desparation, married her off to an older cousin to preserve her reputation and in hopes of her settling down. But she didnt'.
| | |
| --- | --- |
| Name: | John M Bunnell |
| Age: | 39 |
| Birth Date: | Oct 1860 |
| Birthplace: | North Carolina |
| Home in 1900: | Hollingsworth, Montgomery, North Carolina |
| Sheet Number: | 11 |
| Number of Dwelling in Order of Visitation: | 198 |
| Family Number: | 199 |
| Race: | White |
| Gender: | Male |
| Relation to Head of House: | Boarder |
| Marital status: | Single |
| Father's Birthplace: | North Carolina |
| Mother's Birthplace: | North Carolina |
| Occupation: | Day Laborer |
| Months Not Employed: | 0 |
| Can Read: | Yes |
| Can Write: | Yes |
| Can Speak English: | Yes |
| Neighbors: | |
| Household Members: | |
The 1900 census finds John M. Bunnel living at a boarding house in Star and his marital status as "Single".
The News and Observer


Raleigh, North Carolina19 Jan 1907, Sat • Page 1
Make Smith was the nickname for Malcolm A. Smith, the 8th of 11 children of Pleasant Smith and wife, Emmaline Graham Smith. It's easy to see he may have gotten lost in the mix. At the turn of the century, nicknames like Milt Bunnel or Make Smith were the norm and Malcolm was a shadow of Great Grandparents from Scotland past.
Although Milt Bunnel's mother was a Smith, and her people also came from Moore County, there is no sign that there was any kinship between Make and Milt. If there were, it was probably such a number of generations back that neither had a clue. Milt's grandfather, Joseph, was the son of a Nathan and Jennett Richardson Smith while Make's father, Pleasant, was the son of Sampson and Katherine Dowd Smith.
Now, echoing back to my Smith connection, Mary who married James O. Mauldin, James O's mother was a Dowd, who married Clayborne or Claiborn Mauldin. There may be a connection there. But Pleasants folks took off to Red River Valley, Texas, leaving him here, so I may never know.
So Make had lived the life of a regular late 19th century farmboy in the sandy soil of Moore County and at the age of 22, he married a fatherless child named Annette Brewer, who was called Nettie, or Annettie even, age 18. She was the daughter of Dorcas Brewer, also seen as Darkus, and grew up very near the Joseph Smith family, as I had came across the name of Dorcas living next door.
| | |
| --- | --- |
| Name: | Annettie Brewer |
| Gender: | Female |
| Race: | White |
| Age: | 18 |
| Birth Year: | abt 1873 |
| Marriage Date: | 31 Jul 1891 |
| Marriage Place: | Montgomery, North Carolina, USA |
| Mother: | Darcus Brewer |
| Spouse: | Malcom Smith |
| Spouse Gender: | Male |
| Spouse Race: | White |
| Spouse Age: | 22 |
| Spouse Father: | Plesant Smith |
| Spouse Mother: | Emaline Smith |
| Event Type: | Marriage |
It wasn't as though Dorcas and Nettie didn't know who her father was, they named him, Rueben Ward, it's just Rueben and Dorcas weren't married.
Name:
Annettie Smith


[Annettie Ward]

Gender:
Female
Race:
White
Age:
48y 5d
Marital status:
Widowed
Birth Date:
13 Apr 1870
Birth Place:
North Carolina
Death Date:
18 Apr 1918
Death Place:
Rockingham, Richmond, North Carolina
Burial Date:
19 Apr 1918
Cemetery:
Mizpah Church
Father:
Rubin Ward
Mother:
Darcus Beaver
Reference ID:
p 219 cn 2074
FHL Film Number:
4215347
He was even named on her death certificate. Nettie's mother Dorcas or Darcus was the daughter of Micajah Brewer and his wife Rebecca and had grown up in the same area as the Bunnels and the Smiths, so they had to have known each and probably very well.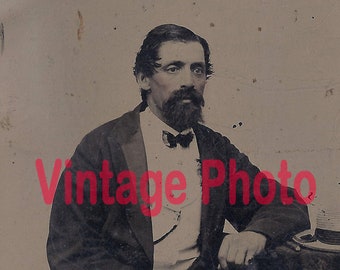 I imagine Make Smith as a dark-haired, low-browed man. Sort of like James Brolin, except not as good-looking. Nettie seems tiny and nervous, probably very humble and withdrawn, from years of low-selfesteem, heeped upon her by the neighborhood for being born out of wedlock.
But Make was a better man than Nettie's father. Girls born out of wedlock were much more likely to have children out of wedlock themselves, and I've concluded this out of decades of following many Carolina families and what happened to single women and orphans in the years following the devastation of the Civil War.
Make and Nettie were married on July 31, 1891. On July 28, 1891, their first son William Charles "Charlie" Smith was born, two days before his parents wedding. Nettie had probably just gotten out of her childbed long enough to stand.
The marriage lasted, for as long as it did, anyway and the Smiths would be blessed with 4 more children: Jonah in 1893, Bonnie in 1898, Thomas in 1902 and Mollie in 1906. The gaps show that the marriage may have been rocky.
Charlie was the oldest and it was a consensus in the neighborhood that he wasn't the sharpest tool in the shed. His mother may not have had the best in nutrition before and during her pregnancy and it sorely affected the fetus that became Charlie. Pellagra, a horrible disease was rampant at the time and was the cause of death on many an early Death Certificate after they became common, simply from poor nutrition and lack of niacin. Too much corn and potatoes and not much of anything else.
Taken from various, yet similar news reports, this is what appears to be the whole of the event. John Milton Bunnel had spent a day walking about between the people of Star and Biscoe that he knew. He had stopped at the home of Dorcas Brewer, mother of Annette "Nettie" Brewer Smith, and had there ran into Dorcas's grandson, Charlie, a teenaged boy and son of Malcolm "Make" Smith and Nettie. He may have been a little drunk, he was certainly boastful, flashing gold piece, greenbacks and silver in front of the unsensible adolescent boy.
After he left the Brewer house, he supposedly heading toward the home of "Marth Smith south of Biscoe". This was the home of his aunt, Martha Smith, Jr., the younger sister of his mother. She was only about 7 or 8 years older than Milton.
After that, he had planned to go visit his sister, 'Duck Burns, widow of Frank Burns of Moore County'. This was Sarah Carolina Smith Burns, who had ended up with the nickname of "Duck". Very colorful people, and she lived a few miles above the tiny railroad town of Star. The Smiths were expecting Milt to come walking back up the railroad tracks.
I discovered a bit of background information in these old papers that Milt Bunnel and the Make Smith family were not just familiar with each other from living in the same small towns. About 5 years earlier, Milts wayward wife Fanny had taken off with one Jim Smith, a brother of Malcolm. Jim was a married man, husband of Clementine Cockman Smith and father of 6 young children. The papers called him the "King of Black Ankle". Now, Jim Smith seemed to move around a bit. He was a minor and tenant farmer and didn't seem to own much, so I don't know what about him would have impressed Fannie. He married in Carthage in Moore County in 1891 and by 1900 was living in Smithville in Marlboro County, South Carolina, which wasn't that far away from Richmond County, a border county, for those who aren't familiar with the area. Smithville suggests he may have even been related in some way to those who founded the town. Five years prior to the murder of Milton Bunnel would have been about 1902, so at that time he was in Black Ankle, an unincorporated area in NorthEast Montgomery County, as described by Wikipedia. Then by 1910, 3 years after the trial, he was living in Rockingham in Richmond County.
Now, in this book on the diary of a school girl, Mary Elizabeth Auman of Seagrove in Randolph County, an area known for its pottery,
The Diary of Mary Elizabeth Auman, Seagrove, North Carolina, 1928-1930 ...
By William Thomas Auman, Mary Elizabeth Auman
she describes a field trip to Black Ankle, where they saw a gold mine and a tar kiln.
"Black Ankle is a rural community located 5 miles Southwest of Seagrove in Montgomery County. In the 1920's it was a haven for bootleggers. In the nineteenth century the area produced tar and turpentine. The Black Ankle Gold Mine had enjoyed moderate success."
So by Jim Smith being described as the King of Black ankle, he may have been lucky finding gold and left his family to go spend it with the childless and wayward Fannie, or maybe his wealth and attraction had been made with white lightening. Whatever the case had been, by 1910, Jim was back with his family and Fannie was described as living in 1907 at John's Station, which was in Scotland County.
John's Station was just a railroad station named for the John family which lived in the area outside of Laurenburg. It was never much more than the train station and a drop off for mail, including a small Post Office. Scotland County was accurately named, as it was settled primarily by Scots. It also had acquired a significant Native American population as a spillover from Robeson. Fannie is not to be found in 1900 and no telling what led her to Johns Station, except for maybe D. C. Bryce, whom she quickly married after the murder of her husband, the same year, just a few months after.
So, we know that Charley Smith, or perhaps Charley and Make Smith, expected Milt to be coming up the railroad tracks from his Aunt Martha's near Biscoe, to his sisters house above Star. Charley's first version of the story was that his father picked up an axe and said "Follow me" and they went and waited in hiding along the railroad track near the home of a Tom Leach. He said his father ordered him to sneak up behind Milt and hit him in the head with the axe and then to hit him again and then to search the body for money. He also said that on the way back home that it was his father, Make, who instructed him to toss the axe in a mud puddle, probably in hopes of washing off evidence of murder.
After he was in jail, Charley made some wild claims. He first said he had only attended school a few weeks in his life and had only been to church two or three times. He was illiterate and hadn't heard of Jesus Christ and only of God a few times and believed he had been told by God to kill Milt. He had never heard the Lord's Prayer or the Ten Commandments.
He'd actually painted a portrait of a backwoods, uneducated, amoral, godless young man and in jail he found Jesus, became very religious and retracted the claims that his father had induced him to commit the crime.
He also claimed to be 15, turning 16 in July. The townsfolk figured him to be 17 or 18, so he may have been large for his size. Factually, Charlie was correct. His birthdate was July 28, 1891, meaning in January of 1907, he was only 15 years old, and would be turning 16 in July. He was still very much a kid.
Above is an artists rendering of a Neanderthal using archealogical remains.
I picture him as a stocky, Neanderthal looking type.
CLIPPED FROM
The Carthage Blade


Carthage, North Carolina07 Feb 1907, Thu • Page 1
So in the end, Charley Smith was placed on trial for the murder of Milton Bunnel and Make Smith was not. He was found guilty of Felonius Murder in the second degree an sentenced to 30 years of hard labor, at age 15.
The Wilmington Morning Star


Wilmington, North Carolina27 Jan 1907, Sun • Page 6
So, ten years later, in 1910, what happened to the remaining charactors in this story and where were they?
| | |
| --- | --- |
| Name: | Martha Smith |
| Age in 1910: | 62 |
| Birth Year: | abt 1848 |
| Birthplace: | North Carolina |
| Home in 1910: | Biscoe, Montgomery, North Carolina |
| Race: | White |
| Gender: | Female |
| Relation to Head of House: | Head |
| Marital status: | Single |
| Father's Birthplace: | North Carolina |
| Mother's Birthplace: | North Carolina |
| Native Tongue: | English |
| Home Owned or Rented: | Rent |
| Farm or House: | House |
| Able to Read: | No |
| Able to Write: | No |
| Neighbors: | |
| Household Members: | |
Martha Smith, Aunt of Milt Bunnel, whom he visited that day, is found living in Biscoe and taking in borders.
| | |
| --- | --- |
| Name: | Malcom Smith |
| Age in 1910: | 42 |
| Birth Year: | abt 1868 |
| Birthplace: | North Carolina |
| Home in 1910: | Wolf Pit, Richmond, North Carolina |
| Race: | White |
| Gender: | Male |
| Relation to Head of House: | Head |
| Marital status: | Married |
| Spouse's name: | Nettie Smith |
| Father's Birthplace: | North Carolina |
| Mother's Birthplace: | North Carolina |
| Native Tongue: | English |
| Occupation: | Laborer |
| Industry: | Cotton Mill |
| Employer, Employee or Other: | Wage Earner |
| Home Owned or Rented: | Rent |
| Farm or House: | House |
| Able to Read: | Yes |
| Able to Write: | Yes |
| Years Married: | 20 |
| Out of Work: | N |
| Number of weeks out of work: | 0 |
| Neighbors: | |
| Household Members: | |
Make Smith has returned to Nettie and is found living in Wolf Pit Township of Richmond County, with his wife and all of his children except for Charlie. He must have had to leave Montgomery County to save face. On a side note, in 1900, while Nettie and the children were not to be found, Make was actually found living in the town of Cameron in Moore County with family, including his 93 year old grandmother, Nancy Graham.
Name:

Charles Smith

Age in 1910:
19
Birth Year:
abt 1891
Birthplace:
North Carolina
Home in 1910:
Halifax, Halifax,

North Carolina

Race:
White
Gender:
Male
Relation to Head of House:
Boarder
Marital status:
Single
Father's Birthplace:
North Carolina
Mother's Birthplace:
North Carolina
Native Tongue:
English
Occupation:
Prisoner
Industry:
State Farm
And as would be expected, Charlie is found in prison.
As for Milton's unfaithful wife, Fanny, she married this charactor named Daniel Charles Bryce in October of 1907, the year Milt was murdered. She was number 4 of his 5 or 6 wives and they were living in Scotland County, which is what the paper had reported in 1907.
One would imagine that life in the quiet little hamlets of Star and Biscoe would return to normal and that Make Smith with stay in Richmond County counting his blessings and licking his wounds and the mentally deficient boy-man Charley would stay safely locked behind bars. But no....
The Montgomerian


Troy, North Carolina19 Dec 1912, Thu • Page 3
In 1912, only 5 years after confessing to the cold-blooded murder and robbery of John Milton Smith, an innocent older fellow just walking down the railroads tracks to visit his sister, young William Charles Smith was not only out of prison, on bequest of his father, but pardoned of his crimes.
And Why?
Charley married a girl named Addie Radford and seemed to set out on a normal life. She was from Scotland County and in 1920, she is found boarding with a Stacy family in Marlboro County, SC and only 15 years old, so she was in an independant state at a very early age. So this is who married Charlie Smith.
In 1930, they had settled in at Mark's Creek in Richmond County and were working in the cotton mills. She was far younger than Charley and possibly ignorant of his past.
| | |
| --- | --- |
| Name: | W C Smith |
| Birth Year: | abt 1882 |
| Gender: | Male |
| Race: | White |
| Birthplace: | North Carolina |
| Marital status: | Married |
| Relation to Head of House: | Head |
| Home in 1930: | Marks Creek, Richmond, North Carolina, USA |
| Map of Home: | View Map |
| Radio Set: | No |
| Lives on Farm: | No |
| Attended School: | No |
| Able to Read and Write: | No |
| Father's Birthplace: | North Carolina |
| Mother's Birthplace: | North Carolina |
| Able to Speak English: | Yes |
| Occupation: | Chawinphign |
| Industry: | Cotton Mill |
| Class of Worker: | Wage or salary worker |
| Employment: | Yes |
| Household Members: | |
Here, they had 3 children and in total would have 7. Carrie Mae, their firstborn was born and died in 1923. Daisy was born the next year and only son, William Charles Smith, Jr. was born in 1927. Gina May would also died as a child in 1931. Aline was born in 1931 and Mary Catherine in 1933. Youngest son Tag Monroe Smith was born in 1935.
But then came Karma.
The Charlotte News


Charlotte, North Carolina06 Feb 1937, Sat • Page 12
Charley Smith was killed by a drunk driver. Here's a different articile with a bit of extra information.
CLIPPED FROM
The News and Observer


Raleigh, North Carolina07 Feb 1937, Sun • Page 20
Addie Radford Smith would go on to live a long and peaceful life from all that I can tell and died in 1989. She would remarry and live to be 80 years old, blessed by many grandchildren and great grandchildren.
CLIPPED FROM
The Charlotte Observer


Charlotte, North Carolina20 Apr 1989, Thu • Page 59